I saw this and I thought it was the sweetest thing ever!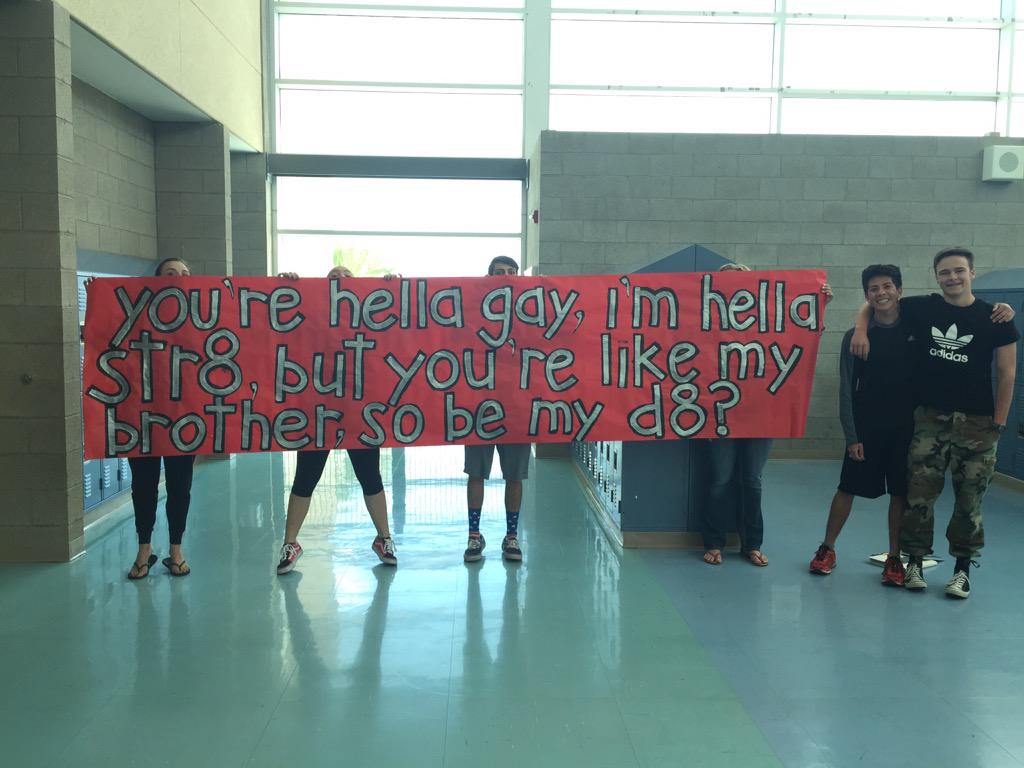 A gay teen in Las Vegas had one wish this year for prom, being that it was his, and that wish was to GO to prom and not WORK at prom! But he didn't want to just go to prom, he wanted to go the way he SHOULD! With a man at his side!
Little did he know, he would get his wish because his "straight" best friend would see it through! Anthony Martinez has swept the internet with his prom announcement from his date! I mean that! Congratulations came from all over the WORLD!!
""Guess who just got asked to prom!"…. "I couldn't ask for a better person in my life"…. "Thank you Jacob can't wait for May 2nd."- all things Anthony expressed after the news! Congratulations Anthony and hold to that dear friend of yours, he's a keeper 😉
That's what it's all about, being comfortable to live with and respect each other!
Peace and Blessings